"Summertime" (not a perfect translation of its French title "La Belle Saison") premiered for the first time at the Locarno International Film Festival 2015 and won Variety Piazza Grande Award.
"Is it just a sex thing or are you in love?" asks Manuel (Benjamin Bellecour) after his girlfriend Carole (Cecile de France) announces that she is sleeping with a girl.
"You can bury your head in the sand. I see what I see" says Monique (Noemie Lvovsky) finds out the girl who came to visit her daughter Delphine (Izia Higlein) is more than just a friend.
In between and after, we were narrated a story of uninhibited passion and love between two women – one from the countryside and the other from the city. One who wants to stick to a land that sinks feet in despite being summer and the other who wants her feet bouncing and moving.
Catherine Corsini who is no alien to the lesbian love making content this time chooses a period drama set in the 1971 Paris where feminine activism was probably being attempted to be brought into mainstream politics. The feminist activism portion of the movie, despite making a strong impact with the slogans and the heated debates among the activists, is conveniently ignored to shift the focus towards the struggle of two women in love.
One of the demands of the activist's group is "The right to do what we (women) want, when we want, with whoever we want to." This is what Carole wants to do too. She wants the girl she loved to be able to announce to her mother about their love, however inconvenient that might be. She wants to spend their time making love with her and openly blush about it. She wants the freedom to not settle down with something that she doesn't believe in.
Delphine is not new to the lesbian love as she reveals that she first found about her attraction towards other girls as early as playing "House" days. But, she is equally passionate about their farm and the land. She is physically very hardworking and is intimidated by strong stares. She doesn't want others attention towards her.
The passionate love between them which starts off in a temporary accommodation with a resistive kiss opens to a point where they sleep, stand on verandas, swim, run on the farm naked. The love making is always intimate but Corsini ensures that the movie doesn't transform into lesbian love. It is beyond that. It is about making unconventional choices. It is about the liberty of living your life.
Overall, Catherine Corsini's lesbian love drama "La Belle Saison" (Summertime) is a brilliant balance between erotic passion and underlying choices. Brilliant performances by Cecile de France and Izia Higlein sends out a strong message about freedom and prejudices.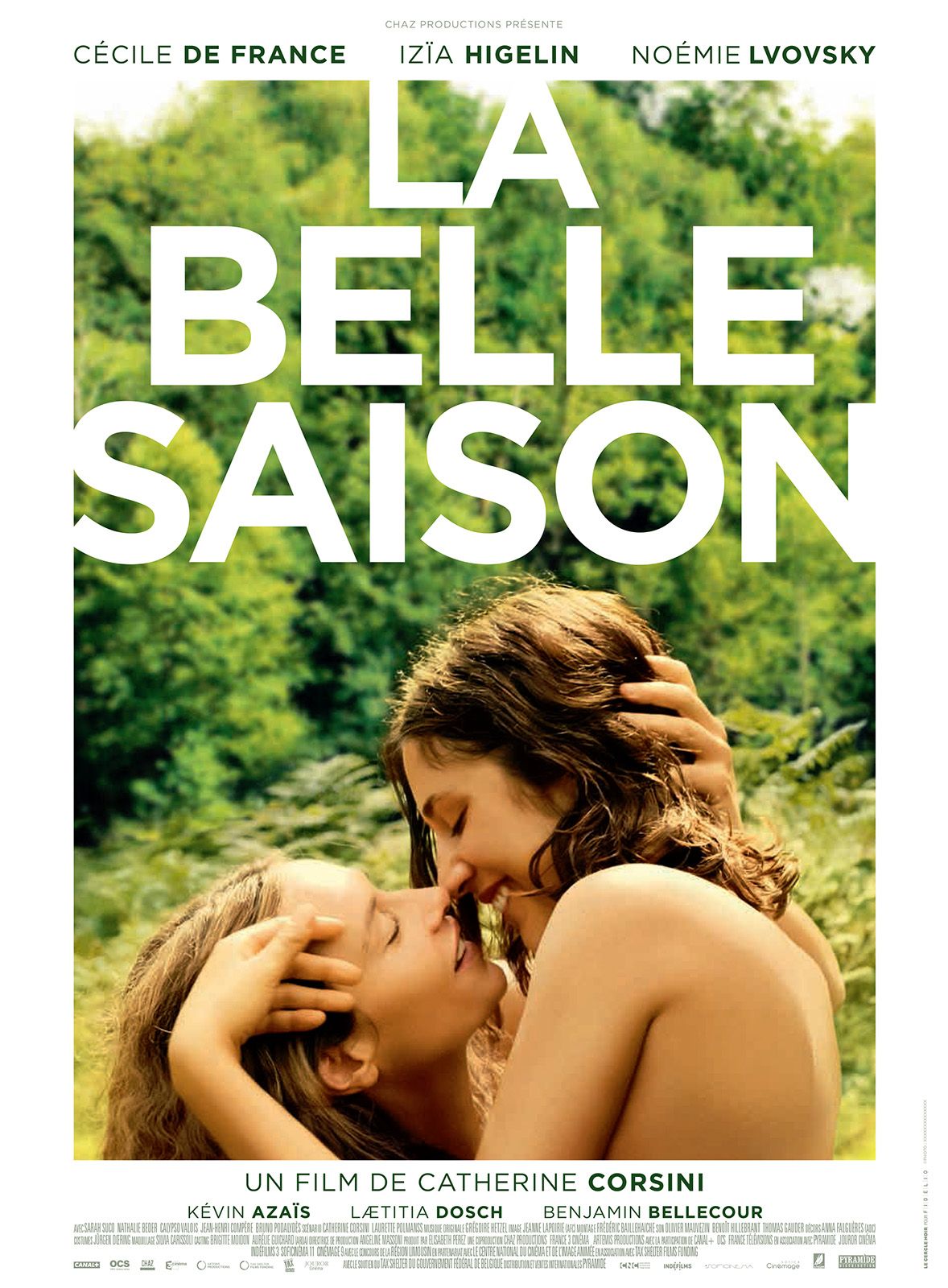 Release: 2015 | 
Runtime: 105 Mins |
Direction: Catherine Corsini |
Screenplay: Catherine Corsini, Laurette Polmanss |
Cinematographer: Jeane Lapoirie|
Editor: Frédéric Baillehaiche |
Music: Grégoire Hetzel |
Distribution: Pyramide Distribution |
Cast: Cécile de France, Izïa Higelin, Noémie Lvovsky